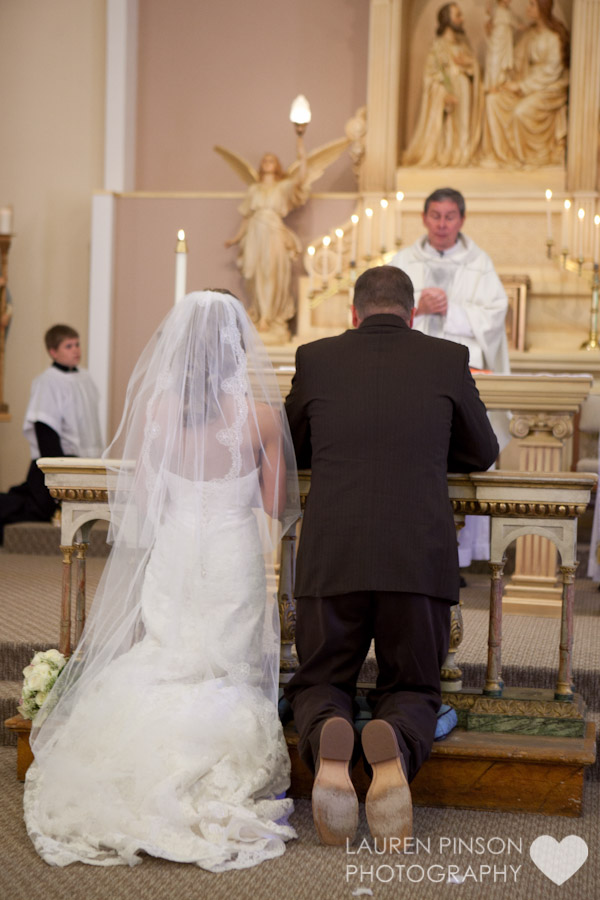 Jessica and Ryan were married in Henrietta, TX. I loved the colors, the details, the antique decor, the locations, everything! It was a breath of fresh air to photograph in new places.  They were married at St Mary's Catholic Church in Henrietta.  Their reception followed at the Rock Building, which made me want to redo my own wedding. I love how her family incorporated so many beautiful antiques, yet it still had that rustic feel to match the groom. The decor was a marriage of Jessica and Ryan as well, it fit them both. I second shot this with Meegan Weaver, so go over to her blog to check out her amazing photos from this wedding as well!
Brown suits and cowboy hats? Yes please!
Got to love that grin of a Groom seeing his Bride walk down the aisle!